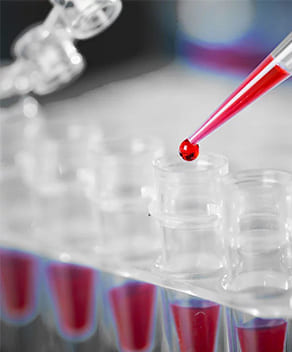 A large number of cancer-related gene mutations has been reported, but these mutations do not occur randomly, instead, some sets of mutations have been found many times.
Quantdetect has designed and developed technologies to identify and quantify such recurrent mutations among cancer patients. These technologies, called OTS-Probes and OTS-Assay, have made it possible to track the amount of tumor in the body just by drawing blood.
OTS is an abbreviation for Off-The-Shelf, referring to technologies that prompt your cancer treatment. The OTS-Probes are our originally developed reagents for digital PCR, one of the most sensitive technologies for detecting cancer-related gene mutations. The OTS-Assay includes all steps necessary to quantify gene mutations using the OTS-Probes.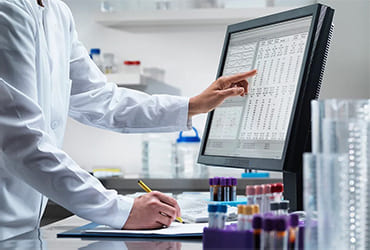 Quantdetect has many pre-made, ready-to-use digital PCR probes as our library. With OTS-Probes, an individualized probe for monitoring a patient's tumor amount during the OTS-Assay is likely to be immediately available.